Security and Surveillance
Our facility is well-lit and protected by top-notch security measures so that every renter can feel good about where they store their possessions.
Security features include a completely fenced and gated area with 24-hour security monitors on the premises. Entrance into the storage area is by going through a computer controlled access gate with an electronic touch-pad that allows renters to access the facility 24 hours a day / 7 days a week. With the entire area being well-lit, you can feel safe and secure visiting your unit at any time of the day or night.
We have an outstanding safety record and we take the security of your belongings seriously. For your convenience and peace of mind, we also have our on-site management team available during office hours of Tuesday through Saturday for you to rent a space or help you in any way we can.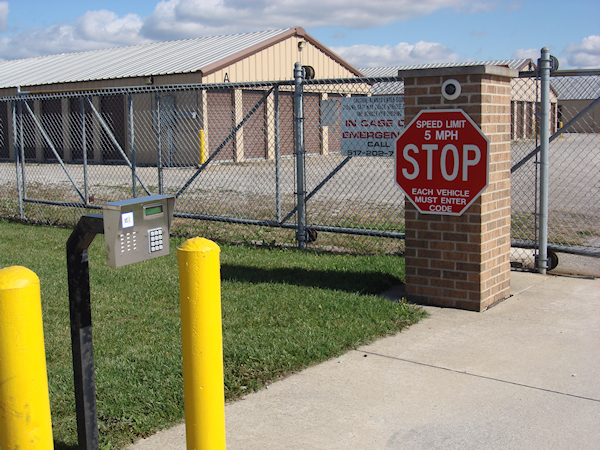 24-Hour Security Monitors
Top-notch surveillance cameras are working 24 hours / 7 days a week for your safety.
Well-Lit Premises
You can feel safe and secure at any time of the day or night with great lighting in all areas.
Gated & Fenced Facility
An electronic touch-pad access control opens the gate of the fenced area for entry.
Outstanding Safety Record
Our top priority is your safety and the security of your possessions and we take this seriously.
Safety, security, and our facility location makes us your best choice! We would be happy to show you around the facility and have you join with so many other loyal and satisfied customers who selected Affordable Storage of Brooklyn for all their storage needs. Give us a call today!